Disana
Disana Organic Merino Wool Leggings
SKU:

33121210
Shipping:

Calculated at Checkout
Description
Description
Disana Merino Wool Leggings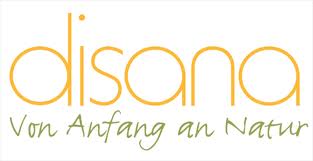 Disana Wool Leggings - Made in Germany
Disana Merino wool leggings are so soft and comfortable. Knitted in a single layer rib pattern, these leggings are slightly thinner than our popular Disana wool covers. Disana wool leggings also work great as diaper covers over fitted diapers during the day when diaper changes are more frequent, if properly lanolized (at least twice when new). These pants have a nice stretch to them and fit great over cloth diapers. (However, we recommend using our 2 -layer Disana wool covers overnight, especially if your child is a heavy wetter.) Whichever way you use them, you will get a lot of use out of Disana wool leggings. The non-itchy wool keeps baby warm and comfortable throughout the day, especially on brisk winter days, and cozy at night when used as pajama bottoms.
SIZE
50/56 = 0-3 months
62/68 = 3-6 months
74/80 = 6-12 months
86/92 = 12-24 months
98/104 = 3-4 years (Formerly 2-3 years in the 2021 catalogue)
110/116 = 5-6 years (Formerly 4-5 years in the 2021 catalogue)
122/128 = 7-8 years (Formerly 6-7 years in the 2021 catalogue)
134/140 = 9-10 years
Please note that Disana runs large and we do not recommend sizing up.
CARE
Hand wash cold with wool detergent/dry flat.
MATERIAL
Disana Leggings are made from 100% organic Merino wool.
MEASUREMENTS
You can find measurements here
LANOLIZING DISANA LEGGINGS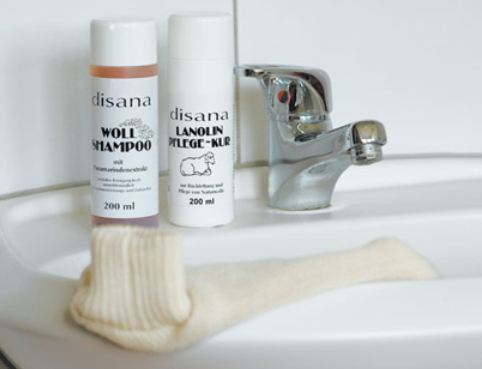 If you like to use your Disana Wool Leggings as a diaper cover during day we recommend lanolizing them twice before the first use. To replenish the lanolin in your wool leggings simply dissolve 2 tbsp of our liquid Disana Lanolin Conditioner in warm water. Add some cold water to bring the temperature down to lukewarm. Now you can add your wool leggings: swirl them around and let them soak for 5-10 minutes. To finish, swirl them around again, then drain the water and squeeze excess water out of the cover, first with your hand and then with a towel. Dry flat. Your leggings will dry in about 24 hours after lanolizing. Done!
ABOUT DISANA
Disana has received the "BEST" organic textiles label and "Global Organic Textile Standard" label for many of its products. This sign of quality is conferred after an extensive certification and testing process, and indicates that organic textiles are of the highest ecological quality. All Disana products are manufactured in Germany.
Reviews
Reviews (21)
So cosy
These are great leggings, warm and stretchy, great quality. Recommend sizing down, this brand runs large.
Best kept secret
I grew up with wool and feel ok with the extra care it takes. Out of the leggings we've used these win because their stretchy knit and generous fit. While new they arnt itchy to me but of coarse kids may argue .. My girls wear these leggings over the cotton tights on the days when the snow pants are an overkill . Old wives believed that girls body below the waist must never get cold to ensure feminine health for life. These leggings are hard to find in Canada . I wish there were adult versions of the same kind .
Additional Info
Additional Info
SKU:

33121210
Shipping:

Calculated at Checkout