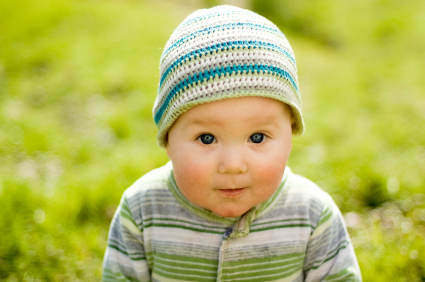 As parents, we strive to create an environment which is safe for our children, we care about our children's health and well-being and we enrich their childhood with arts and imagination.
Welcome to Ava's Appletree - Your Natural Parenting Online Store located in Toronto!
Our story is about passion for better products and how they can change one's life and that of the little ones around us.
Growing up in Germany taught me to be more aware of our environment. Due to higher energy prices there has been more public demand for environmentally-friendly products and in that progressive atmosphere, demand for healthier, natural and organic products also grew.
I immigrated to Canada in 2005 and a few years later, after my children were born, I was motivated to raise them in a earth and health conscious environment. However, I was disappointed by most of the disposable children's products and toys that I found at the major retailers, where quantity usually counts over quality. I was happy to discover though that there are many smaller manufacturers in Canada and the United States making wonderful natural and organic baby and children's products, and that there are many other moms that feel just as I do. Most of these products are both healthier and better for the environment, and crafted with obvious care.
We have opened Ava's Appletree to share our passion for natural baby and children's products and to make the products we've found and love available to more families throughout Canada, the beautiful country that I'm happy to call home.
We hope you enjoy your shopping experience with Ava's Appletree.
Sincerely,
Alexandra
At Ava's Appletree we are making every effort to be a Green Business.
Reduce Paper Usage:
Invoices, bills and other communication will be sent via email to reduce the use of papers. If we need to print, we use only 100% recycled paper.
Reduce Energy Consumption:
We try to take advantage of natural daylight whenever possible. We have switched all light bulbs to fluorescent bulbs to reduce energy consumption and we turn off our computers and lights when not in use.
Support of local businesses: We are working to expand our selection of locally made products to support small business in our area and offer unique products to our customers.
Reuse and Recycle: To reduce waste, we reuse shipping boxes and packaging materials whenever possible.