Description
Description
Tula Baby Carrier - Cloudy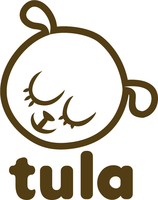 The Tula Baby Carrier has all the bells and whistles that you are looking for when searching for a baby carrier. Perfectly designed shoulder and hip straps, a generous front pocket and an assortment of gorgeous canvas prints . A slightly wider body panel offers an ergonimic seat for your infant and toddler that is suitable for kids up to 4 years or 45 lbs. Tula Baby Carriers have easily become one of our best selling soft structured carriers.
Why we love Tula Baby Carriers:
The large panel offers your growing baby a comfortable seat all the way into the preschool age (15-45 lbs)
• Two comfortable seating positions, front and back carry (back carry once baby can sit unassisted)
• Tula carriers are easy to use, just like your favourite backpack.
• Tula Baby Carrier complies with the European Safety Norm EN 13209- 2:2006
• Business Member of the Baby Carrier Industry Alliance (BCIA)
• High quality, 100% cotton with Öko-Tex Standard 100 certificate
• Highest quality buckles and belts with safety certificates
• Pocket on the hip belt for additional storage
• Hood to support baby's head while asleep, to protect from sun or wind, and to allow for comfortable breastfeeding
• Additional padding in shoulder straps and child's leg area for extra comfort
• Three section hip belt that contours around waist
• Machine Washable
This Tula baby carrier includes:
Removable (snap in) hood
• Instruction brochure
Tula Baby Carrier Measurements:
Panel: 15.5" tall & 14.5" wide
• Hip belt: 8" length
• Weight of the carrier - 2 lbs
• Shoulder straps:
The padded part of strap, when not expanded, is 20" and 23" when expanded. The webbing attached to the strap is additional 29" long. The toddler's strap is 18" and 21" when expended. The webbing attached to the strap is also additional 29" long.
More about Tula Baby Carrier
Tula carriers are very large baby carriers and require an infant insert if you are planning to use it with a young baby. While the official weight recommendation for this carrier is 15 lbs and up, our experience is that most babies still require the infant insert until they are at least 4 months old. Your baby's knees should completely clear the panel and the lower legs should be able to hang freely out of the carrier.
Tula Infant Insert allows wearing infants from 3.5 kg or 7 lbs.
While Tula carriers can be washed in the machine, darker fabrics can fade during the washing process. Please place your Tula carrier into a pillow case to protect buckles and wash on gentle cycle with a detergent that is free of optical brighteners.
Made in Mexico
Ready to ship within Canada.
Reviews
Reviews (0)
Be the first to review this product.
Additional Info
Additional Info
SKU:

593627
Shipping:

Calculated at Checkout