Disana
Disana Organic Wool Diaper Cover (Day and Night)
Description
Description
Disana Wool Diaper Cover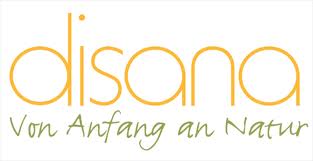 Disana - our customers' favourite wool diaper cover - made in Germany
Disana wool diaper covers offer the ultimate solution for nighttime leaks, even for heavy wetters. No more wet sleep sacks or bed sheets. Just pull your Disana Wool Cover over a fitted diaper or prefold and your baby will wake up dry and happy in the morning. Wool diaper covers are highly absorbent, dirt repellent, extremely breathable and ultra comfortable. Made from 100% organic merino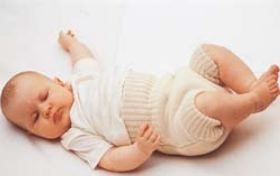 wool, these wool covers are available in four different sizes for a custom fit. This pull-up wool cover is made with a light-weight double knit. Wool naturally contains lanolin, which binds the moisture with the fiber and repells dirt. If your wool diaper cover is only a little damp you can air it out between uses and reuse it. Wool covers are highly breathable and despite parents concerns, keep baby's skin much cooler than do PUL covers. Whether during daytime or nighttime, summer or winter, the Disana wool diaper cover is an excellent choice for an all natural, organic, and worry-free diaper cover. Disana wool diaper covers are one of Germany's most popular diaper covers, now available in Canada, including the new spring colours.
If used as an over-night diaper, do not put a pyjama over the wool cover as cotton may draw moisture out of the wool cover. A shirt and the wool covers inside a sleeping sack is enough to keep your baby warm and dry.
We recommend using newborn fitted diapers or infant prefolds underneath our Disana wool covers in the size XS. AMP fitted diapers in size 1, are great fitted diapers that fit newborns and beyond well.
We do carry a range of fitted diapers but our most absorbent fitted diaper that works best if you like to use this system as an overnight diaper is the AMP Fitted Diaper that is available in 2 sizes. Size 1 fits well into Disana wool covers xs and size 2 into all the following sizes. 1 AMP hemp booster is included with the fitted diaper but we recommend to add another AMP 3 layer hemp booster to your diaper if you have a heavy wetter.
For best results we recommend that you lanolize your wool covers twice before you use them.
How to take care of Disana Wool Covers
Once a week, or when your wool diaper cover starts to smell, you should wash it with a gentle wool detergent, such as our Disana Wool Shampoo. Woollen products should be hand washed at a maximum temperature of 30 ºC. Simply fill your sink with lukewarm water and add some wool wash to it. Place your wool cover into the water. You can then check if your cover needs to be lanolized again: if the cover swims on top of the water without soaking it up then it still has enough lanolin in it. If it soaks up water you should lanolize it after your wash. Back to your washing routine: swirl your wool diaper cover in the water and let it soak for 5 minutes. After 5 minutes, gently wash it again; turning it inside out helps wash into the fibres. Avoid rubbing or wringing of the fibre to prevent felting. Once washed, rinse the cover, gently squeeze out excess water with your hands or with a towel, and dry flat. Do not tumble dry or dry clean your wool diaper cover.
How to lanolize Disana wool diaper covers
With every wash you neutralize the lanolin content in the fibre. To replenish the lanolin in your wool diaper cover simply dissolve 2 tbsp of our liquid Disana Lanolin Conditioner in warm water. Add some cold water to bring temperature down to lukewarm. Now you can add your wool cover: swirl it around and let it soak for 5-10 minutes. To finish, swirl it around again, then drain the water and squeeze excess water out of the cover, first with your hand and then with a towel. Dry flat. Your cover will dry in about 24 hours after lanolizing. Done!
Size Chart:
| | | |
| --- | --- | --- |
| EUR Size | US Size | Age |
| 62/68 | XS | 1-6 months |
| 74/80 | S | 6-12 months |
| 86/92 | M | 12-24 months |
| 98/104 | L | 2-3 years |
Please note that Disana wool covers size xs are labeled 3-6 months by the manufacturer. Our experience is that it fits most babies 1-6 months. We have a fair amount of parents that use the xs covers from newborn age already. It will reach up to the armpits of your baby but it is still a soft, breathable and workable cover.
Available Colours: green, natural, hazelnut (lighter than shown), red, orange, blue, plum, berry (not shown)

Made in Germany
About Disana
Disana has received the "BEST" organic textiles label and "Global Organic Textile Standard" label for many of its products. This sign of quality is conferred after an extensive certification and testing process, and indicates that organic textiles are of the highest ecological quality. All Disana products are manufactured in Germany.
Reviews
Reviews (37)
disana wool covers
Feel amazing to the touch, sturdy, well made and will grow with your baby.
Best wool
These are the best wool cover and best price point too. As I try to use wool full time(I do use PLU as well at times) I like to have at least 4-5 of these in each size, plus at least 3 of the Engle day wool covers. I love the smallest size for a newborn. Yes, it goes up to their armpits, but that is the great benefit Of them. A newborn needs that area covered. And cuddling the baby was even better because the extra bulk around their torso made it so the baby didn't seem so fragile. In the summer, these were so breathable, I didn't have to worry about overheating. These looked so cute on baby baby, for summer, it's all the clothing we used. I had some newbornPLU as well, but compared to the blanket softness of the wool, I couldn't bear to use the plastic feel of the other covers. This is baby luxury at its finest. The breath ability of these compared to PLU is unbeatable. My babies bottom gets way to red when using PLU. I do need to lanolize these more than is recommended though. However, the more the cover is used, the less lanolize I need to replace as the fibers begin felting together, the better absorption it has. I also recommend if you are going to be using wool, especially full time, to invest in wool clothing as well, as cotton draws the wetness out of the cover. And use a wool sheepskin or lanolized puddle pad for at night or in Stroller/car seat as those materials also draw out the moisture. At least if those wool items get wet, it is just a matter of hanging the wool to air dry, instead of doing mountains of laundry, and because it can be air dried clean, you only need a very few clothes compared to cotton, so the price in the end is comparable, plus you get all wools benefits. In using wool covers, I highly suggest using the Disana tie nappy system, because that contains the poo so much better than anything else, and when working with wool, there is nothing more dreaded than getting poo out of your wool covers (though not impossible, it is just a whole other step to add). In drying these wool covers, I like to add a few wool dryer balls to the insides of the cover to help with ventilation to speed up drying time. I love all Disanas colours. I am partial to the natural, because of no extra dyes, however, it does tend to get a dingy colour over time and because it is the same colour as the I unbleached cotton diapers, it is a lot easier to accidentally wash it with all your diapers and felt it. (When this happens, I cut out the cover into a wool booster shape and it gives great bedtime wool protection). Anyways, I will be using these wool covers for all my babies. And my toddlers love them too.
Additional Info
Additional Info
SKU:

355412
Shipping:

Calculated at Checkout