Aden + Anais
Aden + Anais Classic Swaddle - Tea Collection Savanna (Set of 4)
Shipping:

Calculated at Checkout
Description
Description
Aden + Anais Swaddle - Savanna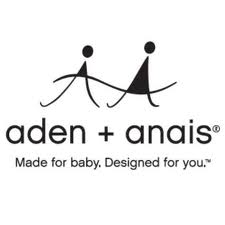 aden + anais x Tea Collection features original designs that pair the adventurous spirit and global style of Tea with aden + anais' 100% cotton muslin.
Aden + Anais's 100% natural cotton muslin swaddles are versatile for many reasons: these blankets make great swaddling blankets, but can be also used to cover mom up while nursing, to cover your stroller while baby is sleeping or to protect baby from sun. Or use it as a burp cloth, a tummy time blanket, a change table cover, or as a portable crib sheet. The lightweight muslin swaddles are generously sized and reduce the risk of overheating.
Swaddling is said to be as familiar to babies as it is to their moms because it recreates the secure and cozy feeling of the womb. Using swaddles made of natural cotton muslin only enhances that blissful feeling. Muslin is a finely-woven breathable fabric believed to have originated in Bangladesh during the Middle Ages. It's delicate, yet durable weave, makes the fabric stretchy, and therefore ideal for swaddling, as the natural give allows the blanket to be tucked snuggly around a baby without being overly restrictive.
How to use Aden + Anais Swaddles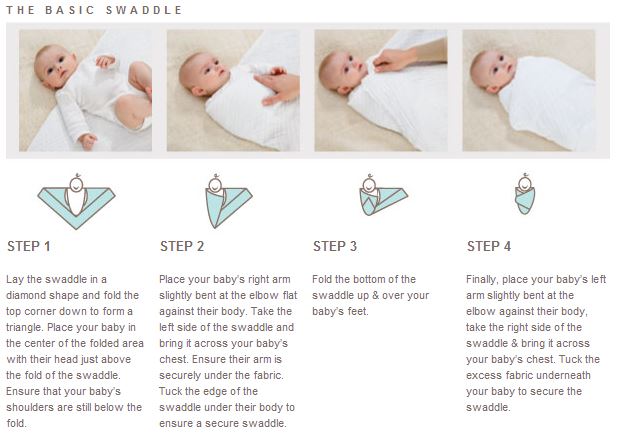 The more you wash Aden + Anais Swaddle blankets the softer they get. Choose from a variety of beautiful designs.
Care instructions: Wash in cold water with like colours; tumble dry on low heat. Do not bleach, do not iron.
Measures 47" x 47" (120cm x 120cm)
We ship Aden + Anais swaddles to customers in Canada and worldwide!
Reviews
Reviews (0)
Be the first to review this product.
Additional Info
Additional Info
Shipping:

Calculated at Checkout