Sarah's Silks Star Cape
Shipping:
Calculated at checkout
Gift Wrapping:
Options available
---
Product Description
Sarah's Silks Star Cape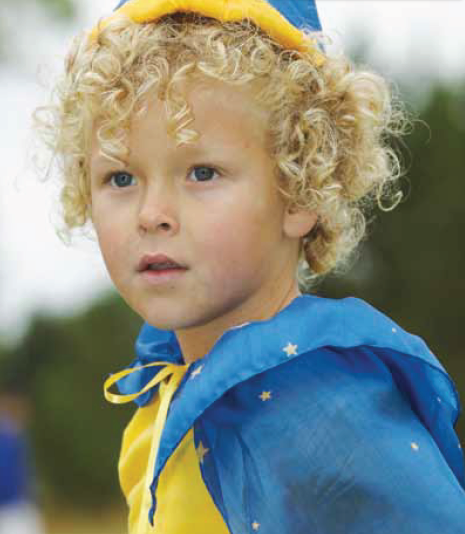 Sarah's Silksdesigned these adorable royal blue silk capes that have gold stars and moons printed on them. Sarah's silks are made from flowing silks that are light and comfortable to wear. Dress up like a wizard, magician or knight in this magical cape.

Fits 3-8 years olds, 32" long
Hand wash/hang to dry
About Sarah's Silks
Dive into a world of colourful playsilks. Sarah's Silks creates beautiful, natural toys, that are simple and leave lots of space for creative minds. Children particularly love Sarah's Silks playsilks; the soft, flowing silk and the simplicity of this toy are the perfect basis to incorporate it into their imaginative play. Build a fort, tie a baby doll sling, make a cape or a princess veil; or who would you like to be? If princess or fairy, knight or flying hero, there are no limits set with Sarah's Silks playsilks and dress up toys. Sarah's Silks offers quality playsilks in vibrant colours and playful patterns, toys and dress-ups costums for boys and girls that inspire imagination and creativity. Sarah's Silks are produced in Suzhou (China) and being finished in California, USA. Non-toxic dyes are used to colour Sarah's Silks and their silks can be hand-washed.
---
Customers Who Viewed This Product Also Viewed