Grimm's Rainbow Necklace
Shipping:
Calculated at checkout
Gift Wrapping:
Options available
Sorry but this item is currently unavailable.
Please check back at a later stage.
---
Product Description
Grimm's Rainbow Necklace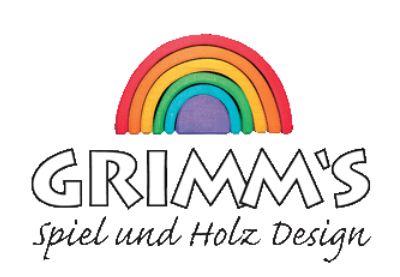 A favourite among girls, this beautiful rainbow necklace is made of beech and maple wood. Each wooden bead is hand dyed with water based paints and finished with natural oils.
66 cm long, 2cm dia.
Recommended age: 3years+
Made in Germany
All Grimm's toys are produced and hand painted in small factories within Germany. Each item is produced with lots of care and anyone that has ever held a Grimm's toy in their hands will understand their slogan: "Joy through colours"! Grimm's developes toys that help children discover their own creativity through simple and reduced shapes that leave room for independent arrangement. Many of Grimm's toys integrate Waldorf and Montessori aspects in their design. Grimm's are one of Europe's most beloved companies for natural toys. Ava's Appletree is proud to offer Grimm's toys now to parents in Canada.
---
Find Similar Products by Category
---
Customers Who Viewed This Product Also Viewed