Pied Piper Fairy House Building Kit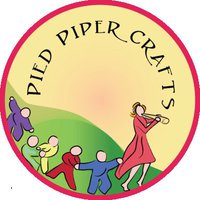 We are so thrilled to introduce these fantastic craft kits that promise hours of fun craft & play time and has been assembled by Pied Piper Crafts in the USA. Built your dream Fairy House, each one is unique! The Fairy House Building kits come complete with everything you need to assemble a sturdy multilevel tree house. Once the house is built time to decorate! Using birch bark, moss, driftwood, wire, seashells, stones, pine cones, bark, feathers, twine, silk flowers, and small branch sections (all included in your kit) you can create entire rooms filled with beds, fire places, patios, hammocks, tables, chairs, and just about anything that you can imagine. Of couse you can freely add on little treasures you might find in the nature. Once complete your fairy house will be the springboard of hours of creative play. Beautiful natural toys crafted by a Waldorf handwork teacher to inspire children.
(Mini low temp glue gun and eight glue sticks included)
Ages 8+
**Warning**
These kits may significantly decrease your Child's desire for passive entertainment and could result in intense feelings of happiness and accomplishment.