Disana Wool Diaper Cover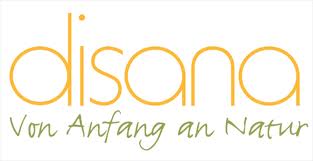 Disana - our customers' favourite wool diaper cover - made in Germany
Disana wool diaper covers offer the ultimate solution for nighttime leaks, even for heavy wetters. No more wet sleep sacks or bed sheets. Just pull your Disana Wool Cover over a fitted diaper or prefold and your baby will wake up dry and happy in the morning. Wool diaper covers are highly absorbent, dirt repellent, extremely breathable and ultra comfortable. Made from 100% organic merino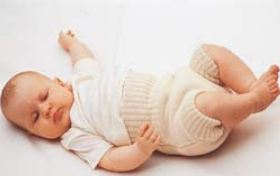 wool, these wool covers are available in 5 different sizes for a custom fit. This pull-up wool cover is made with a light-weight double knit. Wool naturally contains lanolin, which binds the moisture with the fiber and repells dirt. If your wool diaper cover is only a little damp you can air it out between uses and reuse it. Wool covers are highly breathable and despite parents concerns, keep baby's skin much cooler than do PUL covers. Whether during daytime or nighttime, summer or winter, the Disana wool diaper cover is an excellent choice for an all natural, organic, and worry-free diaper cover. Disana wool diaper covers are one of Germany's most popular diaper covers, now available in Canada, including the new spring colours.
If used as an over-night diaper, do not put a pyjama over the wool cover as cotton may draw moisture out of the wool cover. A shirt and the wool covers inside a sleeping sack is enough to keep your baby warm and dry.
We recommend using newborn fitted diapers or newborn prefolds under our Disana wool covers in the size XS. Both, our Storchenkinder Fitted Diaper in size 1 or AMP fitted diapers in size 1, are great fitted diapers that fit newborns and beyond well. All other cover sizes fit well over any one-size or sized fitted diaper.
For best results we recommend that you lanolize your wool covers twice before you use them.
How to take care of Disana Wool Covers
Once a week, or when your wool diaper cover starts to smell, you should wash it with a gentle wool detergent, such as our Disana Wool Shampoo. Woolen products should be hand washed at a maximum temperature of 30 ºC. Simply fill your sink with lukewarm water and add some wool wash to it. Place your wool cover into the water. You can then check if your cover needs to be lanolized again: if the cover swims on top of the water without soaking it up then it still has enough lanolin in it. If it soaks up water you should lanolize it after your wash. Back to your washing routine: swirl your wool diaper cover in the water and let it soak for 5 minutes. After 5 minutes, gently wash it again; turning it inside out helps wash into the fibres. Avoid rubbing or wringing of the fibre to prevent felting. Once washed, rinse the cover, gently squeeze out excess water with your hands or with a towel, and dry flat. Do not tumble dry or dry clean your wool diaper cover.
How to lanolize Disana wool diaper covers
With every wash you neutralize the lanolin content in the fibre. To replenish the lanolin in your wool diaper cover simply disolve 2 tbsp of our liquid Disana Lanolin Conditioner in warm water. Add some cold water to bring temperature down to lukewarm. Now you can add your wool cover: swirl it around and let it soak for 5-10 minutes. To finish, swirl it around again, then drain the water and squeeze excess water out of the cover, first with your hand and then with a towel. Dry flat. Your cover will dry in about 24 hours after lanolizing. Done!
Size Chart:
| | | |
| --- | --- | --- |
| EUR Size | US Size | Age |
| 62/68 | XS | 1-6 months |
| 74/80 | S | 6-12 months |
| 86/92 | M | 12-24 months |
| 98/104 | L | 2-3 years |
Disana wool diaper covers are now available in size XL. The age recommendation is 4-5 years.
Available Colours: green, natural, chocolate, red, orange, blue, plum

Please note: The colour chocolate has been discontinued and replaced with hazelnut (a lighter brown). Once our chocolate wool covers have been sold there will be only hazelnut coloured wool covers available.
Made in Germany
About Disana
Disana has received the "BEST" organic textiles label and "Global Organic Textile Standard" label for many of its products. This sign of quality is conferred after an extensive certification and testing process, and indicates that organic textiles are of the highest ecological quality. All Disana products are manufactured in Germany.